Located in the Berkshires, the Wyndham Bentley Brook Resort in Hancock, Massachusetts is the ultimate summer or winter ski vacation retreat.
Are you considering staying at the Wyndham Bentley Brook Resort in Hancock, Massachusetts?
Photos courtesy of Global Resorts Network

Are you searching for the best price on the Wyndham Bentley Brook?
If so, you'll want to discover how you can do that without date restrictions for 50-90% off retail one-time use vacation stays.

And you DON'T have to own the Wyndham Bentley Brook timeshare to be able to stay there!

No timeshare purchase

No timeshare presentation

No maintenance fees

No annual fees

Only pay for the weeks you use at the time you book

And… you get stay for up to 90% off published prices on the search engines.
You'll want to watch the video below and discover how I was able to book my 7 night stay for just $398. Pretty fabulous, yes?

I have some time in September and wanted to take a trip. That lead me to searching for resort properties (inside of a prestigious family travel club I belong to) in the New England States as I've always wanted to visit there but for whatever reason, never got around to it.
I saw there were some weeks available for a Berkshire area resort called Wyndham Bentley Brook. In reading about the resort and things to do in the area, I knew I wanted to visit.
I love to hike and explore the outdoors and the Berkshire area seemed to be the perfect match.

There's a lot to do and many places to stay in the Berkshires.
Wyndham Bentley Brook Customer Service
I contacted the Wyndham Bentley Brook resort directly and spoke to the woman who answered the phone as well as was transferred to the man in charge of internet connections on site. Because my vacation will be woven with a few hours of work and I needed internet access, I wanted to know about the connection availability.
I was assured that connecting online from my room would not be a problem and in fact I was told that they just upgraded their internet system.
The internet service both in the room and on site is free. If you travel at all, you know that's a very nice benefit.
The staff were both very kind and highly service conscious and helpful.

Wyndham Bentley Brook on Tripadvisor
I took a stroll over to TripAdvisor to see what people were saying and found raving reviews for the Wyndham Bentley Brook Resort.
I shopped around the major search engines like Expedia, Travelocity, and Priceline to see what the rates were and the best price I found was $315/day.
You can image how happy I was to see that I could stay the entire week using my membership for what I almost pay per day through a one-time use purchase on the best search engines and travel provider sites.

Wyndham Bentley Brook Through Global Resorts Network
I booked my Wyndham Bentley Brook resort stay through my private membership. I was able to reserve a two bedroom, 2 bath condo for just $398 in about 5 minutes.

The various ways you can stay at Wyndham Bentley Brook timeshare resort is…
Here's a video I put together showing my searches for the same exact room, exact dates, exact everything… and saved 84% or $2,000 by using the Global Resorts Network membership.
Global Resorts Network Comparison Disclaimer


Global Resorts Network comparisons are for information purposes only and are subject to availability. We strive to make sure availability and prices in our comparisons are accurate at the time of research. We cannot guarantee it will still be accurate at the time you read this article. Any photos are not necessarily representative of the size or design of the suite that is available and resorts often undergo renovations.
Wyndham Bentley Brook Features & Amenities
When visiting and or staying at the Wyndham Bentley Brook Resort in Hancock, MA, you are located beautifully near the area's top outdoor recreation activities.
During snow season, ski or snowboard down the well taken care of trails at the Jiminy Peak Mountain Resort.
In planning my trip, I discovered there are many adventurous day trips and activities near by such as white water rafting, hot air ballooning over the the Berkshires, ziplining and even Boston is just 3 hours away.
There's plenty of R&R right at the resort and if you just want to spend the week unwinding, you have everything you need right on site.
Below I've listed the Features and Amenities for you to scan through.
When vacationing at a condo resort with full amenities, it's truly a home away from home. Inside is warm and welcoming you, you simply bring your clothes and food and move in for the week.
Once you stay at a resort like the Wyndham Bentley Brook, you never want to go back to a hotel or motel again.

Here's a photo of the living and dining area.
Wyndham Bentley Brook Offers All The Comforts Of Home
Indoor and Outdoor Swimming Pool

1 Indoor hot tub and 2 outdoor tubs

Sauna


Exercise Equipment

3 Tennis Courts

Game Room

Picnic and BBQ area

Laundry Facilities


"Get Out & Play" Activities Program

Tour Desk

Video Rentals

Kid's Programs

Hiking


Mountain Biking

Snowboarding

Downhill Skiing

Kid's Programs

Free High Speed Wireless Internet
Two Bedroom Condos at Wyndham Bentley Brook
The unit I booked is the two bedroom condo that sleeps 8. I'm traveling with only 2 family members so we'll have plenty of sleeping space with room to spare.
For the greatest traveling comfort and conveniences, not only will we enjoy the two ultra-spacious private bedrooms and two over-sized bathrooms, but we will have a washer and dryer AND fully equipped kitchen for additional travel savings. We love to BBQ so I'm sure will throw a steak on the grill a time or two.

Check this out….
Two Bedroom Condos Feature:
Master Bedroom with One King Bed

Guest Bedroom – bedding varies

Queen-Size Sleeper Sofa

2 Bathrooms

Washer/Dryer

Private Balcony

Valley or Mountain Views

Private Balcony

Full Kitchen with range, microwave, refrigerator/freezer, toaster, coffee and tea pot, cookware, dishes and flatware


Convenient Comforts include cable TV, DVD player, hairdryer, AM/FM alarm clock, iron and ironing board, complimentary high speed wireless Internet

Here's the floor plan for the 2 bedroom Wyndham Bentley Brook.

I love Wyndham property resorts and am looking forward to my trip. I'll come back and write another blog post to share my experience and bring you back some great Berkshire travel tips!
And, I'm already off to a good start because with the savings on my resort stay, I can buy my airline ticket, my rental car and gas, theater and museum tickets, pay for white water rafting and all my food. That's unbelievable and exactly WHY I'm sharing this with you. Every family should own this membership as it will cause them to travel more.


Wyndham Bentley Brook – One of over 5,000 Resorts Worldwide
Inside the Global Resorts Network travel club membership, the Wyndham Bentley Brook Resort is just one of over 5,000 worldwide.
If you would like more information about how you can own this fun and affordable lifetime travel club membership, watch the video HERE. Keep track of any questions you have and give me a ring at 843-270-5611. I'm happy to assist you.
You and your family deserve to discover the world, take on adventures and create lasting memories.
You May Also Be Interested In These Related Posts:

Global Resorts Network Hotweeks

Global Resorts Network Comparisons

Have you stayed at the Wyndham Bentley Brook?
If you have stayed at the Wyndham Bentley Brook, I'd love to hear your feedback. Leave me a comment and share.
Happy Travels .... and don't forget to take pictures and scrapbook and journal your travels!)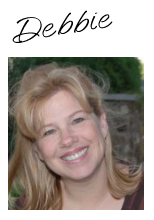 Ready to start taking vacations on the cheap? Join Global Resorts Network HERE
See 'LIVE' vacation examples currently being offered for Global Resorts Network members HERE
Join my VIP Travel Savers Newsletter for FREE. Do that HERE
Any questions? Feel free to call me. I've been happily serving families since 2007. 843-270-5611
LEAVE ME A COMMENT BELOW! I'D LOVE TO HEAR FROM YOU!